#245:Martha's Vineyard & The Piss Silencer!
6 months ago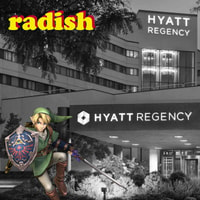 Another week, another Radish, unfortunately! We're back this week with America's Sweetheart, Will at the helm to talk about Martha Stewart bandwagoners, the best scientist the ole west has ever seen, how quickly you'd like to pee, and the worst book sean has read since A Million Little Pieces. Let's get it!
Check us out on twitter @radishpod where you can also find our discord link Watch us stream over on twitch.tv/radishpod or watch the stream archive on youtube.com/@radishpod
We love you!!