#248:Wife Guys & Cart Narcs!
5 months ago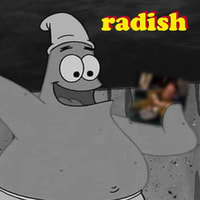 We're back with another spine-tingling thrill ride of an episode! Beat the summer heat with your least favorite podcasters talking about climbing the wife guy ladder, Big Bird narrowly avoiding death, celebrities on "Mars", and Sean hunting cyclists for sport!
Check us out on twitch and be a producer in the chat over at twitch.tv/radishpod You can watch THIS stream over at youtube.com/@radishpod
Be sure to follow the podcast on twitter @radishpod too
Also remember to floss!!